I was referred to Larisa from Betsy at Bellyfeathers.com to do this custom motocross party kit. Betsy had such nice things to say about me. I really appreciated it. Larisa already had the invitation, so I just matched everything to that. I hope to get pictures of her party to share with all of you. Since I don't have an etsy shop I usually just do local business, but this is my second party this month I have done with people I don't know that I have met from my blog. Larisa is from California! Hope her son Jake has a great 5th birthday!!!
Update: I thought it was spelled "motoRcross" instead of "motocross" so, I had to redo 30 Thank you favor tags after I took this picture below. Thankfully, I found my mistake before I sent them. Who knew? Am I a big ole dumb dumb or did you think it was called motorcross too?
40 napkin wraps, 30 favor tags, 36 cupcake toppers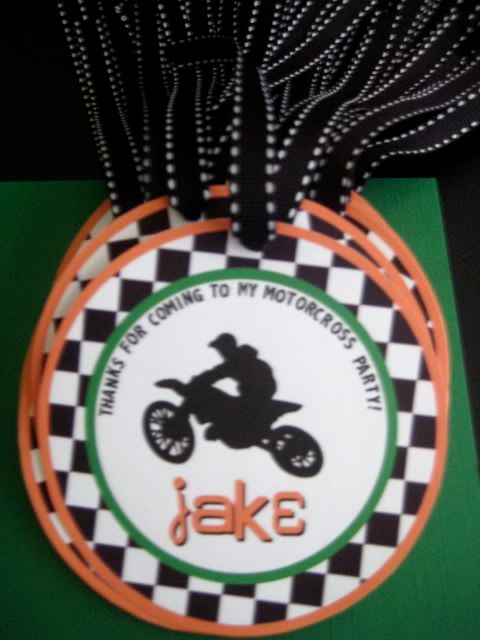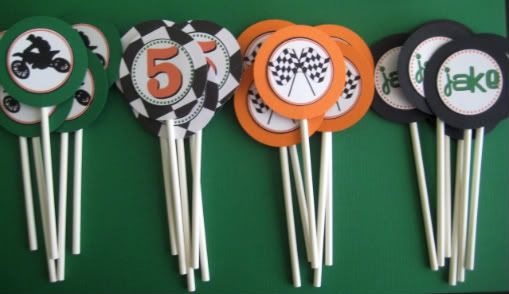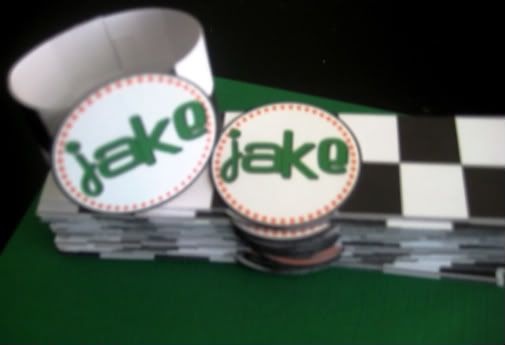 Here is Jake's invite she had made by another designer. I used it as my inspiration to design the kit. Very cute!